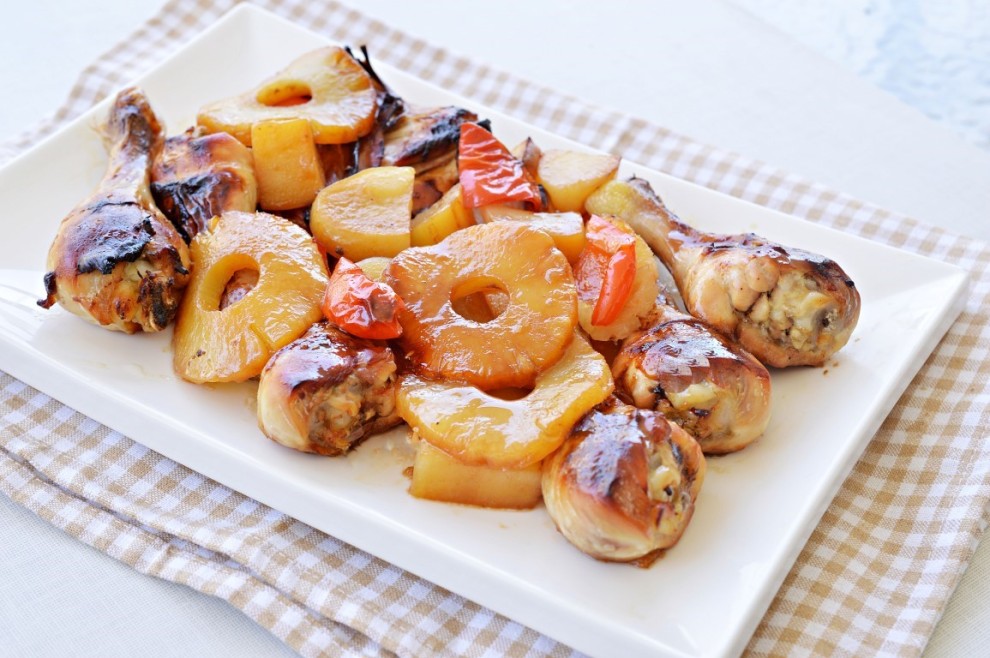 *an excellent and festive main course for a holiday or Saturday evening.
Ingredients
10 pieces of chicken to taste (calves, thighs, wings)
3 medium peeled potatoes cut into cubes
Medium-cut red (gamba) pepper
8 canned pineapple slices (280 g filtered, without the liquid)
Seasoning: 1 tablespoon olive oil, 2 tablespoons filled with silane (honey dates), 1 tablespoon soy sauce, 3 crushed garlic cloves, half a teaspoon of salt, a pinch of black pepper
Preparation:
 Preheat oven to 350 degrees.
Mix all the sauce ingredients in a bowl and line the oven mold with baking paper.
Place the chicken, potato, gamba and pineapple pieces on the baking paper and season evenly.
Put in the oven for about an hour and a half - two hours.
Enjoy !